Check out our reclaimed wood choices.  We have 15 colors in 1×4 and 1×6 sizes.  Choose from rustic browns to contemporary grays.  Mix and match to create your own unique wall or choose from our custom blends.  Order your new reclaimed wood accent wall today!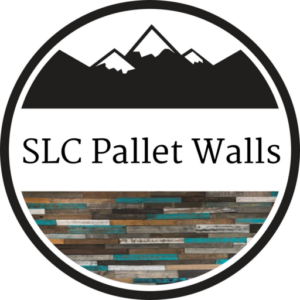 What are customers saying?
5-Star Rating by customers
Great to work with Daniel! Great product! Great results!
We bought some from SLCPalletWalls. They have so many selections, colors sizes and types. They were wonderful and the owner was really helpful and friendly. Quick to respond. Highly recommended.
Daniel is very professional and friendly. We had a great experience. He saved us so much time!
Create your own DIY reclaimed pallet wood accent wall? Our boards are stained, aged, and ready to hang on your wall. Easy installation and guaranteed to spruce up any room in the house. Similar to barn wood, but without the cost.  We can reproduce the look and aged reclaimed barn wood with our proprietary stains and aging process.  Get the reclaimed wood you've been looking for.
Pallet walls are popular, but the labor involved in collecting and breaking down the pallets is exhausting.  Here at SLC Pallet Walls we remove half the labor by cutting down the pallets, staining/aging the boards, so they are ready to install on your wall. We provide 15 colors of natural color tones ranging from browns to grays, along with color painted boards.  This allows many color combinations or choose from our selected color blends to create your unique wood feature wall.
Rustic pallet walls can give any room that classic look of sturdy wood that's lasted the test of time and has developed its own character through natural aging. At SLC Pallet Walls, we wanted to offer a superior-quality product that would bring this treasured look to as many people as possible. Our roots are in Salt Lake City, so we wanted to create a product that reflected the rich history of the area and of the times when things were built to last and stand the test of time. Our reclaimed pallet wood walls have all the character and look of beautiful rustic wood yet are sturdy and brand new. We also feature a similar design style with our sliding barn door line of products. So whether you want our rustic wood look to function as an accent or as a main element of your room, we can make that a reality with our easy-to-install walls and doors. If you should ever have any questions or concerns about any of our products, please do not hesitate to reach out! Also, don't forget to check out our "how to" page if you're ever struggling with installation of your reclaimed wood walls. We have a detailed tips-and-tricks guide for getting the job done right and with the least amount of hassle!